Updated: 10/20/18 10:03 am
We are still waiting to hear from Dan Troy or Kip Molenaar about the $42,618.91 in campaign contributions distributed to the Lake County Governance Education Fund.  We hope that their records were not filed in this government warehouse along with the Ark.   Dan – we are not going away…..honesty and transparency in government is central to the survival of our Republic.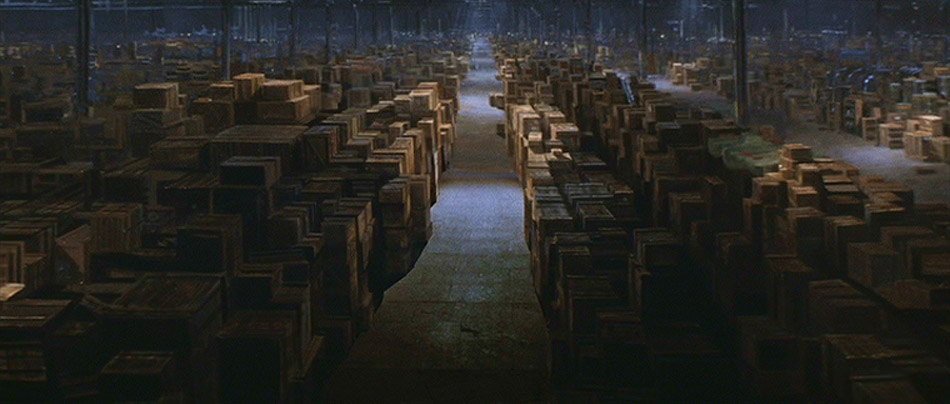 Updated information:
We found the "box" that contained the Employer Identification Number [45-4445113]
We assume that they may have filed a Form 990-N also known as as "e-Postcard".  If their annual revenue is under $50,000, they do not have to a paper form, but rather an electronic on-line Form 990-N.  That is probably why they do not appear on the non-profit website Guidestar.org.  Here is the IRS link that explains the filing requirements in detail.
https://www.irs.gov/charities-non-profits/annual-electronic-filing-requirement-for-small-exempt-organizations-form-990-n-e-postcard..
Rest assured we will keep "peeling back this onion".   The Lake County citizens deserve to know what the Lake County Governance Education Fund, established by Commissioner Dan Troy's attorneys in 2012, did with the $42,618.91 that was deposited into the LCGEF account by Troy and his Treasurer, Kip Molenaar.
The deposit was required to meet a State of Ohio law limiting the "carry in" dollar amount [$35,000] from his "Citizens for Troy" campaign fund to his State campaign fund.  It is really curious to LFC why we have not been contacted by either individual, or given the cash disbursement information for the account.
Commissioner Troy stated at a public meeting that the money is still in the account, less some minor fees.  However, we have reported in a previous post that we have a document, obtained from an on-line website, reporting that, as of 2014, the balance in the account was zero.  This discrepancy is easy to resolve by showing us the financial information for the Education Fund.
Dan and Kip – can the Lake County taxpayers count on you to be forthcoming with the information?  If you do not have the information, for whatever reason, please let us know how we can obtain it.  The Lake County taxpayers deserve to know the truth about the $42,618.91, and you can receive the accolades for being generous with the taxpayers' money by helping deserving students. We do not believe that we are being unkind, intolerant or impatient asking for the information.
---
---
Categories: Lake, Uncategorized