There appears to be a real schism within the Catholic Church. We thank Archbishop Carlo Maria Vigano for speaking the truth and exposing the lies, deceptions and betrayals going on in the world. He calls out the Pope for destroying the Catholic Church!
For those that do not understand what is happening in the world, Vigano's open letter to President Trump will give you a complete understanding of the deceptions being played throughout the world.
Carlo Maria Viganò (Italian pronunciation: [viganˈɔ]; born 16 January 1941) is an archbishop of the Catholic Church who served as the Apostolic Nuncio to the United States from 19 October 2011 to 12 April 2016. He previously served as Secretary-General of the Governorate of Vatican City State from 16 July 2009 to 3 September 2011.
He is best known for his role in two major Vatican scandals. These were the Vatican leaks scandal in 2012 revealing financial corruption in the Vatican and a 2018 letter in which he accused Pope Francis and other Church leaders of covering up sexual abuse allegations against former cardinal Theodore McCarrick. [from Wikipedia]
https://en.wikipedia.org/wiki/Carlo_Maria_Vigan%C3%B2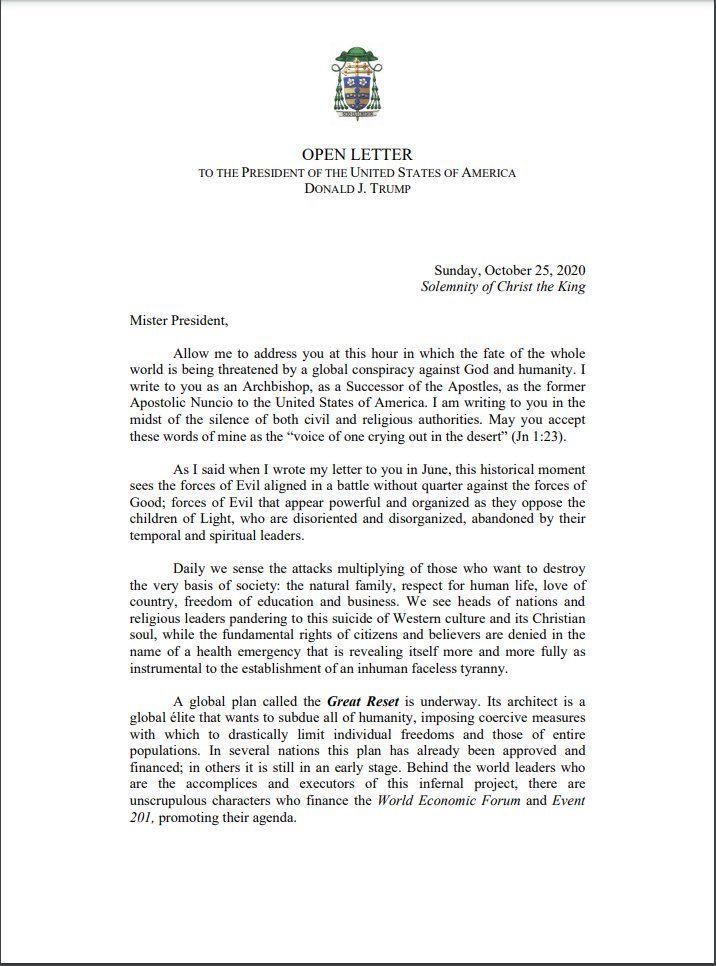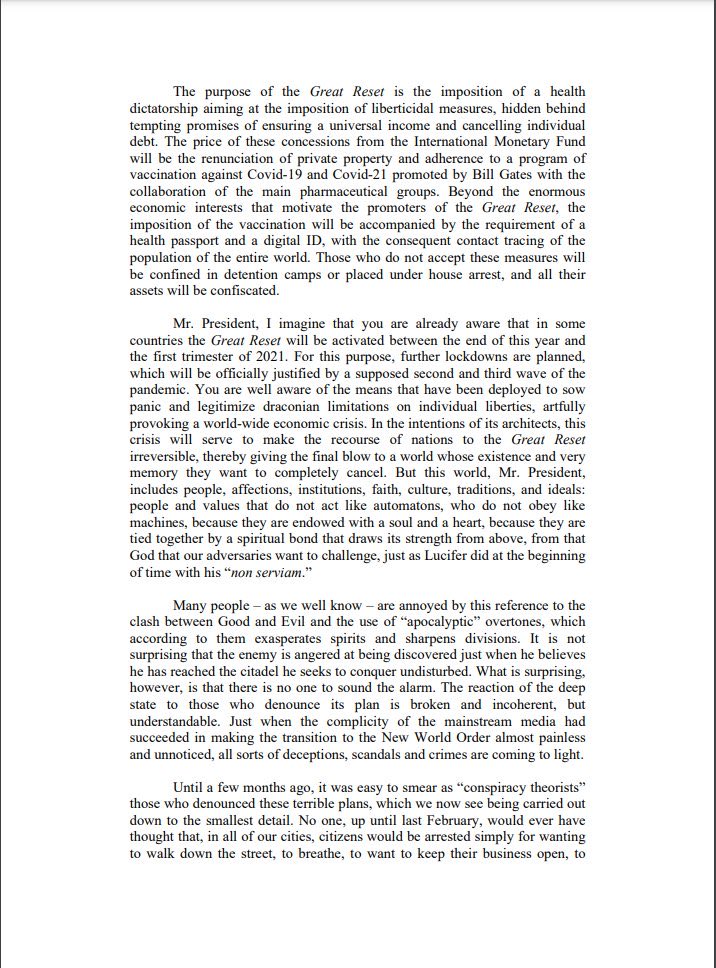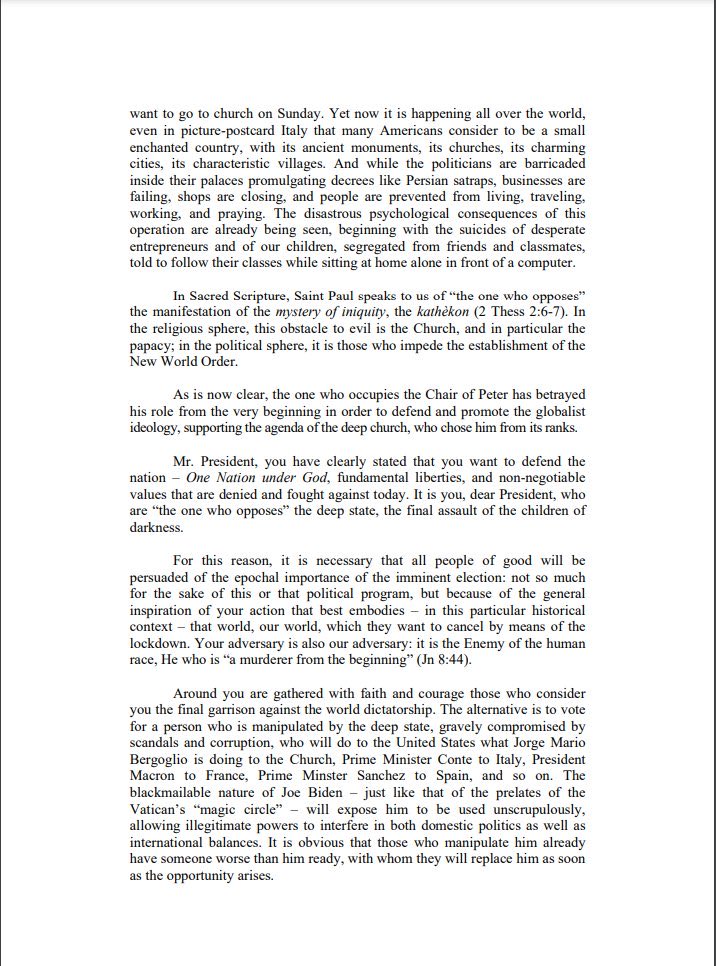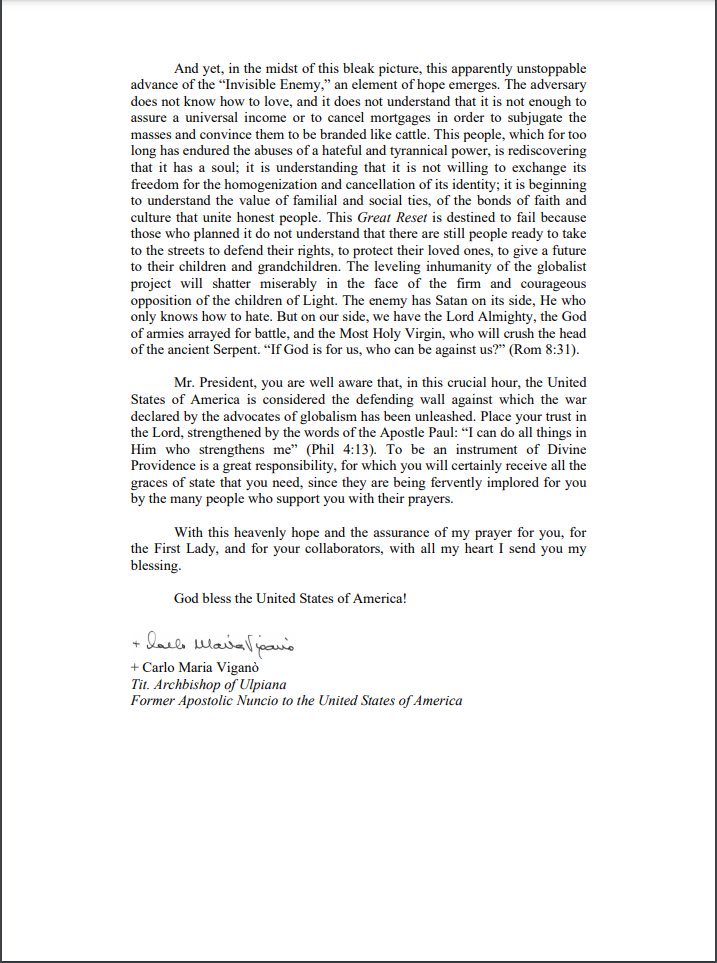 Updated 11/22/20 6:51am…interesting video exposing the lies, deceptions and betrayals
---
---
Categories: Corruption, Uncategorized