[LFC Comments: We hold to the principal that everyone is entitled to due process rights, and are innocent until proven guilty. However, if this attorney is found guilty they should "throw the book at him".]
*****
Portsmouth lawyer Michael Mearan arrested on human trafficking charges
Cincinnati Enquirer staff
October 23, 2020 Updated 9:30 pm
Excerpts from the article:
Former Portsmouth, Ohio, city council member and attorney Michael Mearan was arrested today on human trafficking, racketeering and related charges, officials said.
Ohio Attorney General Dave Yost tweeted about the arrest.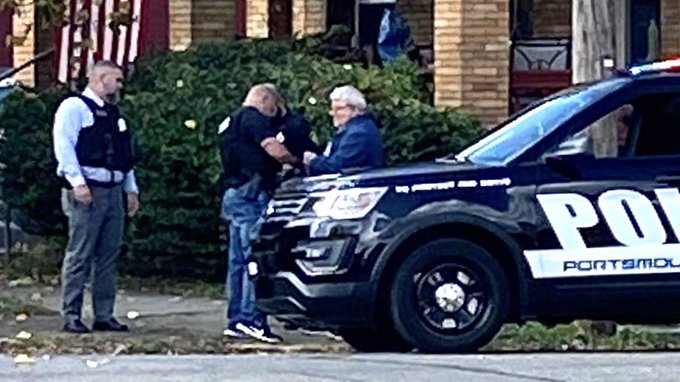 Mearan, 74, is charged with nine counts of promoting prostitution, five counts of compelling prostitution, three counts of trafficking in person and one count of engaging in a pattern of corrupt activities, Yost said.
All the charges are felonies. Yost said Mearan faces more than 70 years in prison if convicted.
Yost told The Enquirer a that Scioto County grand jury indicted Mearan on all the charges they were presented with Friday morning, and an arrest warrant was secured afterward.
"If Dante were around, he'd invent an eighth circle of hell for this guy," Yost said.

*****
[LFC Comments: We had to review "Dante's Inferno" to see what Attorney General Yost meant by "an eighth circle of hell". Here is a link to a Wikipedia page for an explanation: https://en.wikipedia.org/wiki/Inferno_(Dante)
It appears AG Yost was off by 2 levels…In Dante's allegory there are 9 circles of Hell:
Limbo / Lust / Gluttony / Greed / Wrath / Heresy / Violence / Fraud / Treachery
We wonder what the 10th circle would be? Lies, Deceptions and Betrayals seem to fit!
There is a great deal of corruption in Ohio that needs to be cleared up.
*****
'No one ever believed me'
Linda Mills, 35, was promised a modeling contract in Chicago by Phil Malone, former Scioto County sheriff's deputy and dispatcher, only to be sex trafficked at the age of 15. The abuse lasted for years. Mills said she was forced to have sex with multiple men a night, and she became addicted to drugs. Mills became pregnant in 2003 from an unknown customer and had the baby girl in 2004. The baby was put up for adoption.
Mills cried when she heard of Mearan's arrest.
"I don't think there's words to describe on how I feel right now. I'm so blessed. I just hope he doesn't get bond.
*****
---
---
Categories: Corruption, Uncategorized